The best option to explore Cesenatico and the surroundings by bike and meet other cyclists from around the world.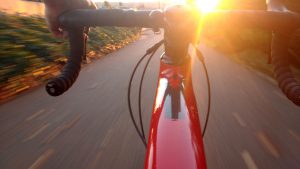 If cycling is your passion and you believe that there is no better way to spend a holiday than exploring the area by bike, Hotel Giamaika is exactly what you are looking for! Our hotel in Cesenatico for cyclists is the ideal place for guests who wish to visit the Romagna Riviera on their saddles, discovering the beauty of a Region that boasts breath-taking views, golden sandy beaches, a wonderful countryside full of towns and historic hamlets to discover, where you can stop and sample the rich local cuisine that has no equals.
We are proud to be part of a series of hotels in Cesenatico that welcome cyclists and offer services that are made to measure for their needs. Cesenatico has always been one of the best places for people who train on their bikes. Seven times it has been the point of arrival of one of the legs of the Giro d'Italia, but it also offers many opportunities for Mountain Bike lovers to discover in a unique way the hills, pine woods, paths and itineraries from the Sea to the Apennines, stopping in many places of interest to revitalize the senses.
If you wish to do some cycling tourism while enjoying a sense of freedom, our Hotel in Cesenatico for cyclists provides packed lunches and a locked storage room for your bike, so it is safe. Don't you have your bicycle with you? Don't worry, we have mountain bikes and racing bikes for hire. Nearby, sports shops and skilled mechanics can give you all the assistance you need.
At Hotel Giamaika we love bikes and we know the opportunities that Cesenatico offers cyclists really well. In addition to welcoming you with a smile and providing you with spacious rooms to rest in between trips, a heated pool you can relax in under the sun with free sun beds and umbrellas and a whirlpool, we will also give you guides to itineraries from the sea to the Apennines and illustrated pamphlets on the trips that no cyclist should miss".